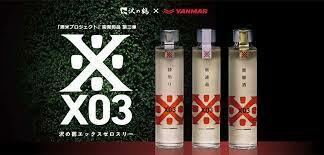 -INNOVATION-

The aim was" sake-brewing rice innovation"
" YANMAR " has advanced development technology and farming know-how.
" Sawanotsuru " continues to make sake, inheriting 300 years of tradition of brewing techniques and commitment to quality.
The cooperation of the two companies, the original hot aspirations of "Rice farming in Japan, 
to change the Japanese agriculture", the new sake-brewing rice had been established in order to make the " sake-brewing rice project".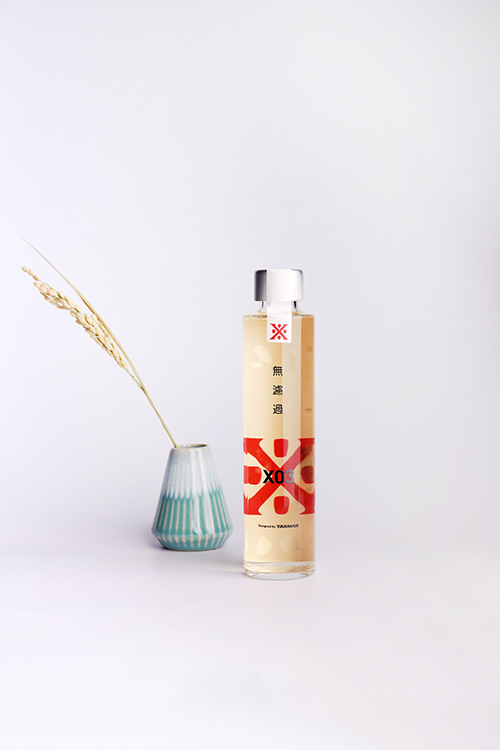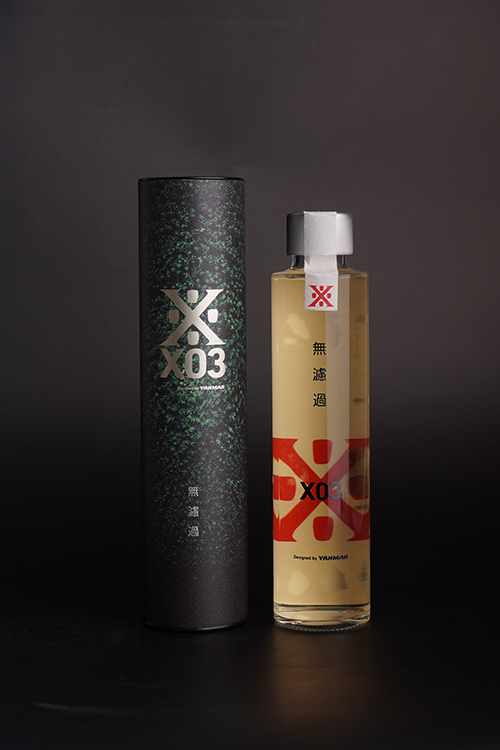 -EVOLUTION-
Evolving sake brewing"X03"
The theme of "X03" is "Evolution of brewing".
Aiming at one step ahead of sake-brewing rice making pursued in X01 and X02,
The evolution of sake brewing has brought out the full potential of rice.
From the phase of making new sake-brewing rice to the evolving sake brewing phase.
A new challenge has begun.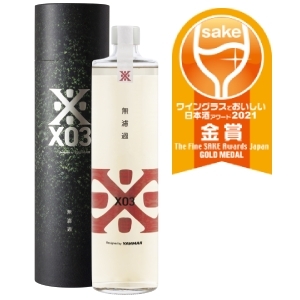 The third series of Japanese sake produced in an unheard-of project jointly 
produced by Japan's very famous brewery "Sawa no Tsuru" 
with a history of more than 300 years and Japan's large agricultural machine manufacturer "Yanmar". 
The ripe fruity aroma adds brilliance to the wine and gives it a strong taste. 
It can be enjoyed as a meal. For the first time overseas, sales were limited to Sakeholic. 
It is very suitable for gift-giving people and those who are looking for new sake.